Tuesday, 01 September 2020 06:46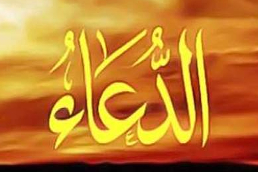 Hazrat Shaikh Moulana Muhammad Zakariyya (rahmatullahi 'alaih) once mentioned the following:
If a beggar comes to one's door, begging with humility and helplessness, then one will give him something and will not let him go hungry. In fact, even if one finds a hungry dog at his door, then he will give it something or the other to eat. Hence, if a person presents himself at the door of Allah Ta'ala (through turning to Allah Ta'ala and sincerely begging Him for his needs), will Allah Ta'ala let him go hungry and not fulfil his need?
It is reported in a Hadeeth Qudsi that Allah Ta'ala says, "O son of Nabi Aadam ('alaihis salaam)! Free yourself for My worship, and I will fill your heart with contentment and will bring an end to your poverty. However, if you do not do so, then I will fill your hands with occupations and I will not bring an end to your poverty." (Sunan Tirmizi # 2466)
(Malfoozaate Hazrat Shaikh 1/55)
Source: Ihyaauddeen.co.za