Tuesday, 24 November 2020 06:05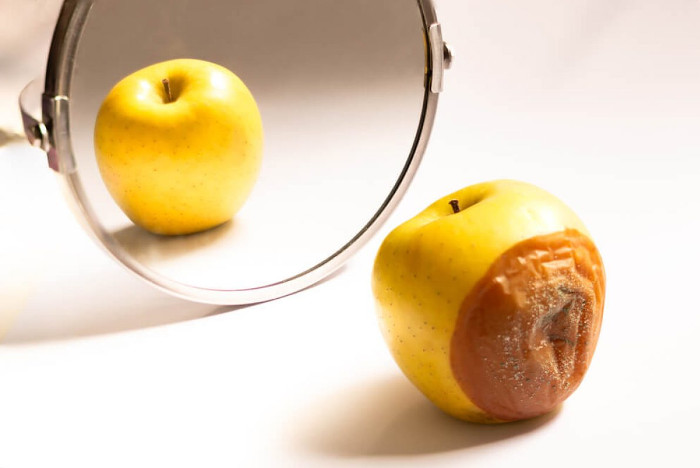 Hazrat Shaikh Moulana Muhammad Zakariyya (rahmatullahi 'alaih) once mentioned the following:
One easy remedy to remove the malady of self-admiration is that when one experiences feelings and thoughts of self-admiration, then one should immediately think of his sins. On thinking of his sins, he should express gratitude to Allah Ta'ala for concealing his sins from the people. He should think to himself that had Allah Ta'ala not kept his sins concealed from the people, then the reality of the matter is that on account of the abundant sins and weaknesses which he has, the people who are showing him respect will not even wish to spit on him (let alone associate with him).
(Qutbul Aqtaab Hazrat Sheikhul Hadith Moulana Muhammad Zakariyya (rahmatullahi 'alaih) pg. 506)
Source: Ihyaauddeen.co.za
Monday, 05 October 2020 15:50
At times, seeing to our aged parents and in-laws, seems like a never ending trial. Although we try to do our best, it does not meet up to their satisfaction and we seldom hear a "Jazakallah" from them. The question is, "What must we do?"
It's simple! We need to simply change our mindset. Picture our aged parents or in-laws as having entered their second childhood, which qualifies them to be excused. We need to overlook, tolerate, forgive, turn a blind eye to and pardon their words and actions.
Reflect for a moment! A mother sees to her infant child with such love and care. If the child vomits on the mother, then the mother does not become angry and shout at the child, as she understands the child to be excused. If, whilst playing with the child, the child innocently slaps the mother on the face, then the mother does not slap the child back, since she understands the child to be excused. Day in and night out, the mother is feeding, cleaning, washing and clothing the little child; and in all of this, not once does the child say, "Jazakallah mummy!" Despite this, the mother continues to take care of the child and never does she feel the child to be ungrateful or unappreciative. All this is because she understands the child to be excused. Now understand our aged parents and in-laws as having entered into their second childhood. They excused us when we were babies. Now it's time for us to excuse them.
Wednesday, 17 June 2020 15:36
On the 10th of Shawwaal 1441 (3rd June 2020), when the news of the tragic demise of Hazrat Moulana Haroon Abasoomar Saheb (rahmatullahi 'alaih) spread throughout the country and the world, it seemed as if a huge floodlight was suddenly switched off and countless people were left in grief. Like other great 'Ulama and Mashaayikh who have passed on, Hazrat Moulana's (rahmatullahi 'alaihi) demise also has left a void in the world in general, and for us in particular at our Madrasah (Ta'leemuddeen) , that can never be filled. May Allah Ta'ala make his complete maghfirat, elevate his stages in the Aakhirat and bless his family, students, friends and associates with sabr-e-jameel.
Some concise and comprehensive biographies about Hazrat Moulana's (rahmatullahi 'alaih) life and exemplary qualities have already been published, and many more will surely follow. Several asaatizah of the Madrasah penned short articles giving a glimpse of some aspects of his life and excellent qualities, especially a peek of the spectacle of the lessons of Bukhaari Shareef which Hazrat Moulana (rahmatullahi 'alaih) taught at the Madrasah for 25 years. Below is a condensed version of the various articles.
Read more: Shaikhul Hadeeth, Hazrat Moulana Haroon Abasoomar Saheb (rahmatullahi 'alaih)
Wednesday, 01 April 2020 09:23
Daily we recite or hear the proclamation of the Greatness and Power of Allah Ta'ala more than a hundred times. In the azaan, salaah and at other times, we keep repeating ALLAHU AKBAR... ALLAHU AKBAR ... ALLAHU AKBAR. This is a constant reminder throughout the day that ALLAH TA'ALA IS THE GREATEST. He Alone controls everything and has total qudrat and power over every minute particle.
Presently, Allah Ta'ala's qudrat (absolute power and control) is being manifested through a microscopic virus which has brought most of the world to almost a standstill. Subhaanallah! Pure is that Being to Whom belongs the entire universe. He Alone is the creator of every living being and every inanimate object. He causes the sun to rise and the moon to shine. Glory be to Allah Ta'ala who gives life and death and Who will resurrect everyone on the Day of Judgement.